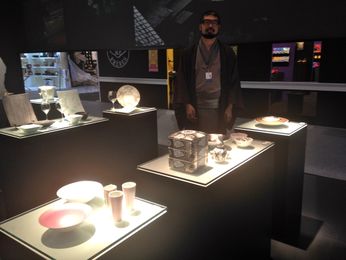 President Matsumoto of Arita Seiyo Co., Ltd. wants to inform people throughout the world of the excellence of Arita porcelain, while my desire is to spark a resurgence of the Arita porcelain on which Japan prides itself in Europe. His conviction and my desire inevitably came together, and so over the six months we tried our best on the main stage of Paris, which is the global leader in luxury trends. We began by exhibiting at MAISON & OBJET in September.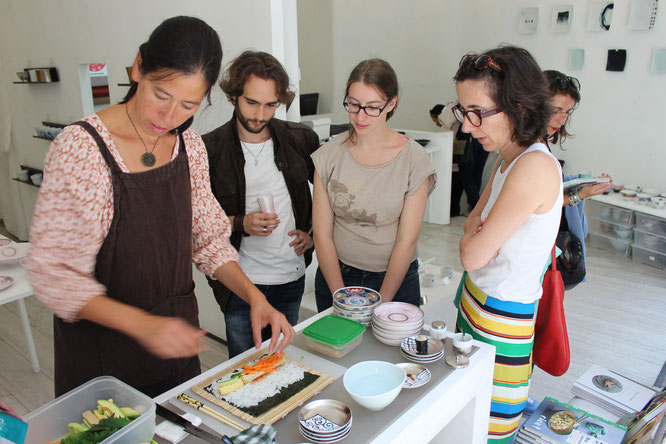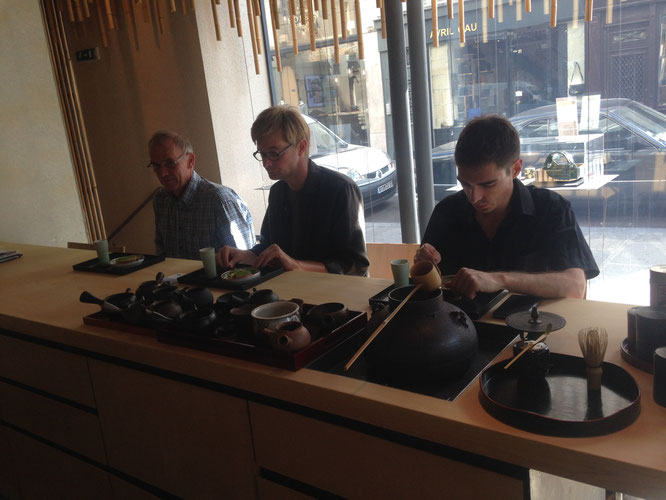 Where we encountered people who were mutually drawn in by the appeal of Arita porcelain.

And listened attentively to invaluable opinions while verifying them with our own eyes.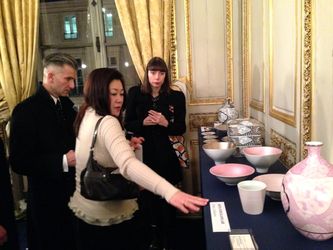 Gained firsthand knowledge of people's reactions through our exchanges with local people.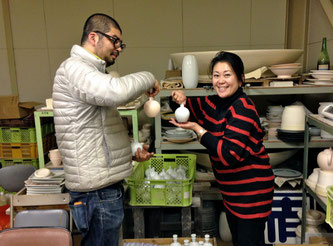 At long last we are entering the second stage of this project to make Arita Porcelain Lab a global luxury brand! We are working with a first-rate French luxury brand to develop memorable products for our sales launch in 2016, which is the 400 year anniversary since the founding of Arita porcelain.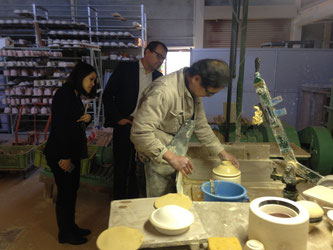 As we continue to go about growing our record of sales, we will focus on gaining media exposure befitting our image as a luxury brand, and we would like to make the world aware of the brand value of Arita Porcelain Lab.
As such, I would like increase the number of Arita porcelain fans overseas through such activities, and hope to get as many people as possible to visit Arita to see where the porcelain is actually made.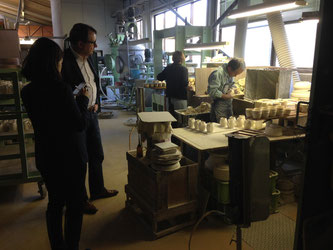 The skills that have been passed down in unbroken succession and the meticulous hand-craftsmanship of its artisans are a source of pride for Japanese craftsmanship, and therefore they are sure to resonate with visitors from overseas.
Feeling such excitement makes us proud to be Japanese, and we would like to cherish and share this sentiment with everyone so that it can serve as a driving force in subsequent craftsmanship.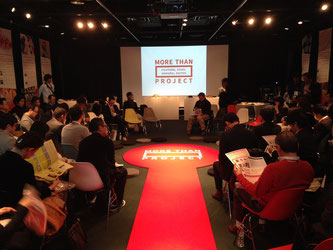 Finally, I would like to take this opportunity to offer my gratitude to everyone who worked on this project.
Laure Kié, auteur culinaire Franco-Japonais
Maki Maruyama, a representative of Jugetsudo's Paris store

Yoshiaki Shiokawa, owner of the Discover Japan shop

To everyone at the MORE THAN Project, I would like to say thank you very much!
My encounters with colleagues I could share my trials and hardships with and the many realizations and lessons learned from participating in the MORE THAN Project will serve as a source of support in my life moving forward. Arita porcelain will take flight from this red runway and spread its wings around the world!